Vitiligo Treatment
A procedure aimed to address a skin condition characterised by the loss of pigment-producing cells, resulting in white patches of skin.
With up to 40% off all treatments, enjoy the benefits of Vitiligo Treatment?

Services for Vitiligo Treatment
Experience outstanding results at Dr. Haror's Wellness Clinic, where our team of innovative doctors, known as the best dermatologist team in Delhi, ensures exceptional outcomes for every patient. Trust in our expertise in the cosmetic and dermatology fields to deliver the best possible care.
Dermatitis
Process to alleviate skin inflammation, including various conditions with redness, itching, swelling, and blistering.
Eczema
A common procedure to alleviate a chronic inflammatory skin condition characterised by dry, itchy, red, and inflamed skin.
Fungal Infections
Designed to eliminate or control infections caused by various types of fungi.

Expertise personified:
Meet the Guru
Founded and led by Dr. Navnit Haror, a pioneer in aesthetic medicine. He is a dermatologist and a true expert in the art of skincare, widely recognized as a practitioner and expert in Aesthetic Surgery.
Visit our modern facility, meticulously crafted with five spacious treatment chambers, two advanced procedure suites, and a welcoming reception zone. Our specialised Vitiligo Treatment sessions meet the most stringent global benchmarks, guaranteeing your utter comfort and contentment during the process. Experience a welcoming ambiance on the day of your Vitiligo Treatment, fostering tranquillity and revitalization. Our capable and friendly staff, fully immunised and meticulously vetted for health, stands with you every step of the way, offering unwavering encouragement as you progress toward a more uniform and self-assured skin tone.
Dr. Navnit Haror
Gold Medalist | Dermatologist| Hair Transplant Surgeon

Our Doctors
We are founded, managed, and led by one of the world's finest Aesthetic Surgeons, Dr. Navnit Haror and Dr. Vineeta Pathak.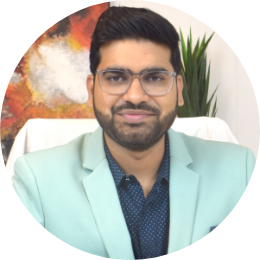 Gold Medalist | Dermatologist| Hair Transplant Surgeon
Internationally acknowledged as a domain expert and practitioner of Aesthetic Surgery, Dr. Navnit Haror is a Dermatologist and Hair Transplant surgeon in practice since 2012 and is the Founder-Director of Dr. Haror's Wellness. He has trained over 12,000 clinicians and doctors in hair transplantation techniques across 17 countries.
Know More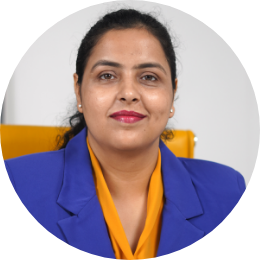 Consultant Cosmetologist | Hair Transplant & Aesthetic Surgeon
An award-winning dermatologist, Dr. Vineeta Pathak specializes in cosmetic dermatology and all aesthetic procedures. Her expertise includes vitiligo surgeries and ear lobe reconstruction, permanent hair reduction, hair transplants, lasers, and all aesthetic procedures among others.
Know More

Success Stories
We take pride in transforming lives with our expertise and precision. Join the community of satisfied clients and experience the magic of anti-aging firsthand.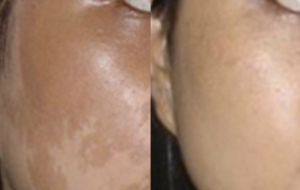 Ritu Pandey
I had been struggling with vitiligo for years, feeling self-conscious about the uneven skin patches. Dr. Haror's Wellness was a game-changer for me. I can't thank them enough!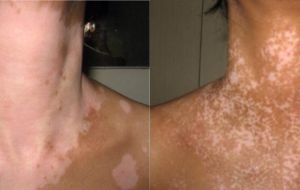 Preeti Mukherjee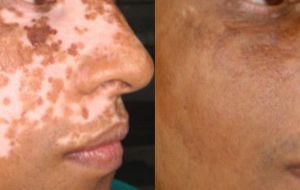 Manjeet Singh

FAQs
Empower yourself with knowledge and make informed decisions as you find answers to commonly asked questions about our services